Salon visits can be expensive, especially in the current economic and healthy climate. But that doesn't mean you have to forgo a stylish new hairstyle! On the contrary, you can easily recreate your favorite salon cuts at home with a few supplies and some creativity. From classic bobs to traditional ponytails, we'll cover the top styles that will make any day feel special. So don't worry if you're not able to get out of the house — these looks are easier than they look and will help you maintain an up-to-date style all year round!
How to style your hair like a salon professional at home
If you are looking for the perfect at-home salon style, you can take several easy steps to achieve the look.
Start with clean hair. Before styling your hair, ensure it is freshly washed and conditioned with quality shampoo and conditioner. This will ensure that your hair is free of built-up product residue, dirt, and oils which may interfere with the styling process.
Section your hair off into manageable sections. Take a large comb or brush and divide your hair into four even sections – one in the back near the nape of the neck, two on either side of your head near your ears, and one around the crown of your head. Secure each section with a clip or elastic.
Prep your hair with a styling product. Depending on the look you are going for, use a lightweight mousse, hairspray, gel, wax or cream to add texture and hold to each section of your hair. Apply the product generously throughout the length of each section.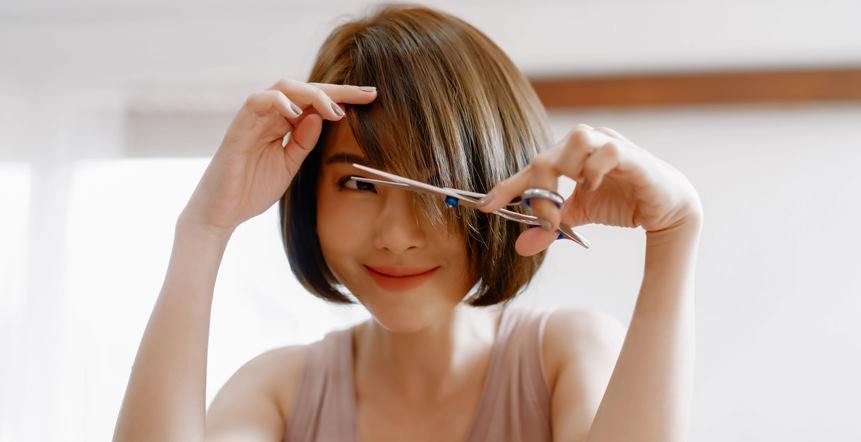 Begin styling your sections one at a time with a blow dryer using a round brush. Place the round brush underneath each section and slowly pull it through as you turn up the heat and speed settings on your hairdryer towards high heat and fast speeds, respectively, as you go from roots to ends. Note: be sure not to overheat your hair or leave the dryer in one spot for too long.
Once your hair is dry, you are ready to begin styling! First, take a medium-sized curling iron or wand and wrap one-inch sections of each section around the tool's barrel according to the desired curl type. For example, wrap sections away from your face for flattering beach waves or towards your face for bouncy curls.
Finish off with a touch of hairspray or serum to lock in the style and add shine. Voila! You now have a salon-worthy style you can wear at home any time you like!
Don't forget to treat yourself to regular trims and treatments by a professional stylist to keep your look healthy and beautiful all year round.
With a little practice and dedication, you can achieve salon-quality looks right in the comfort of your own home. Then, have fun experimenting with different styles, products, and tools to find the perfect look!
At-home hairstyles tips that salon professionals use
Use a good-quality hairbrush or comb to detangle your hair before styling. Investing in a brush specifically designed for your particular hair type (fine, thick, curly, etc.) will make the job much easier and result in healthier-looking locks.
When it comes to blow-drying, make sure you use the correct nozzle on the dryer – larger ones are best for longer lengths, while smaller ones are better for shorter styles. Also, ensure that you don't concentrate too much heat on any one area, as this can cause damage and breakage to your strands.
Always apply a heat protectant spray before using heated tools such as straighteners or curling irons – this will help to shield your hair from the harsh temperatures.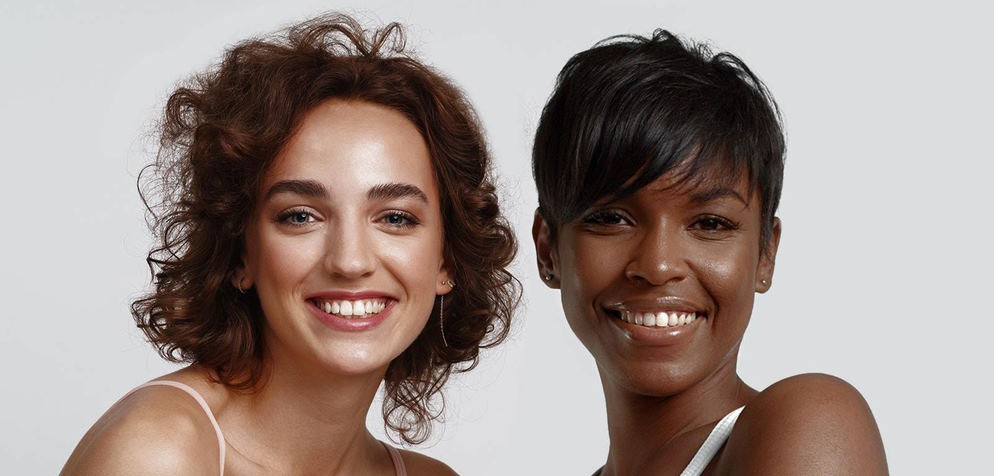 When curling or straightening, use larger sections of hair for a more natural-looking style. Smaller sections will give you a sleeker finish but will take longer and be more difficult to achieve.
To add extra volume at the roots, flip your head upside down after blow drying and spritz in some dry shampoo before styling as normal. This works especially well with short hairstyles!
Create beachy waves with salt spray for a relaxed, effortless look – mist it into damp hair, then scrunch with your hands before air-drying or using the diffuser on your hairdryer.
For longer-lasting updos, use bobby pins and hairspray to secure your locks in place. Make sure the pins are facing downwards, so they're less visible, and spritz a light mist of hairspray over the finished look.
Invest in a good quality hair mask or deep conditioning treatment – this will help to nourish and replenish your strands after all that heat styling!
Finish your style with a shine serum or oil for healthier-looking, glossy locks. This is especially important if you have color-treated hair, as it will help to protect the vibrancy of the shade.
With these tips from salon professionals, you'll be able to create salon-worthy hairstyles at home!