If you're wondering how to choose the right type of mirror for your makeup routine, then you've come to the right place. Choosing a suitable mirror can be quite confusing, but with some basic tips and advice, it doesn't have to be. This blog post will cover everything from what types of mirrors are available to which ones best suit different makeup routines! From wall-mounted and freestanding models to LED options, many great choices can make applying makeup easier than ever. We'll also discuss each kind's benefits so you can decide which is perfect for your space or skin type! So read on and let us help you find just the right one for a beautiful result every time!
How to choose the right type of mirror for your makeup routine?
When it comes to makeup, the right type of mirror can make all the difference when it comes to perfecting your look. Here are some tips for choosing a good makeup mirror:
Think About Size – Depending on where you plan to use the mirror, you should consider the size and shape best suits your needs. For example, a small compact mirror would be sufficient if you're planning to take it with you while traveling. On the other hand, if you're doing your makeup at home or in a dressing room setting, something larger may be necessary for more precise application.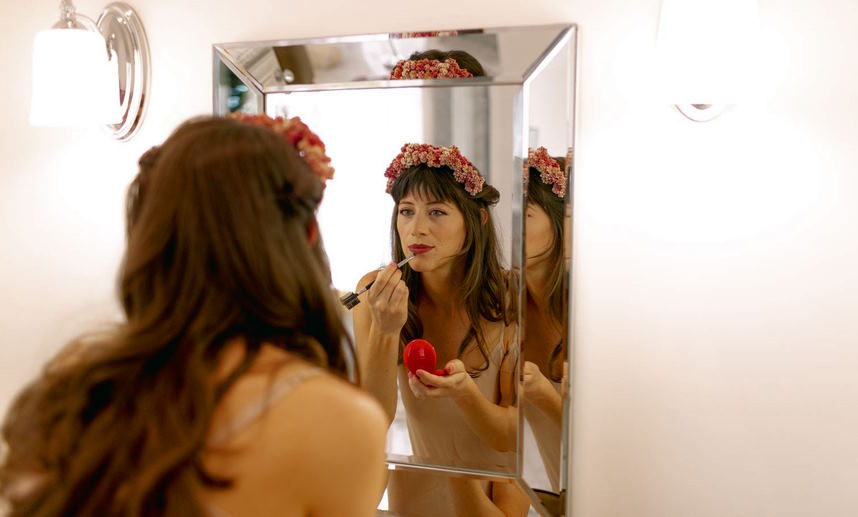 Consider Lighting – Natural light is great for applying makeup but often times not available when needed. Look for a mirror with good lighting incorporated into the design, such as LED lighting with adjustable brightness to replicate natural daylight best.
Magnification – Look for a mirror that offers 1x and 10x magnification so you can get the most precise application possible of eyeliner, mascara, or any other facial features that require close-up work.
Budget – Makeup mirrors come in various styles and prices. Determine how much you will spend before searching for the perfect one. You may even find some great bargains if you shop around online or at local discount stores.
By following these tips when choosing your makeup mirror, you'll be able to find the perfect one that suits your needs and budget best. Then, with the right mirror, you'll be able to achieve perfect makeup looks in no time!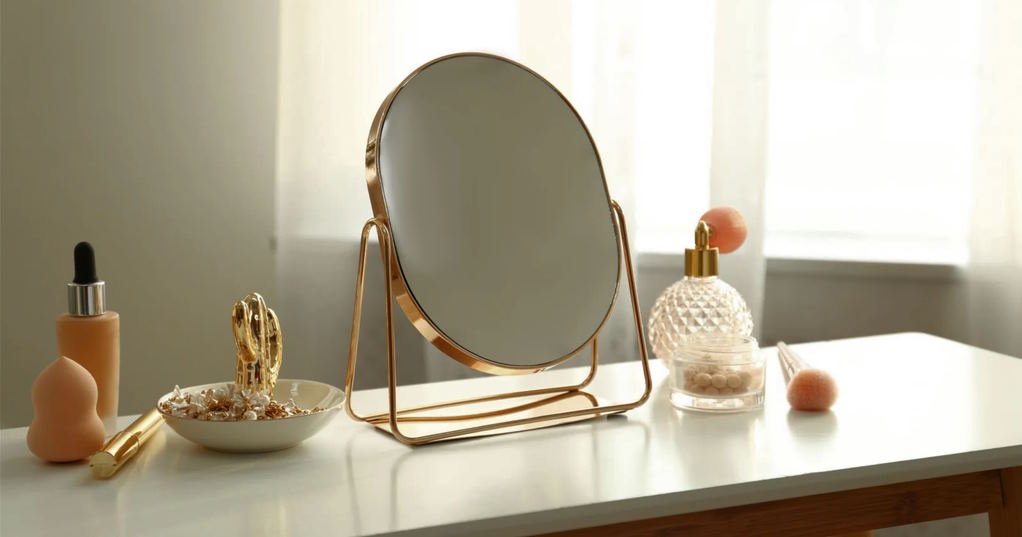 Why are magnifying mirrors one of the best types of mirrors to use for makeup application?
Magnifying mirrors are one of the best types of mirrors to use for makeup application because they provide a much clearer and more detailed image than regular mirrors. Magnifying mirrors allow beauty enthusiasts to see every detail when doing their makeup – from accurately lining up eyeliner to perfectly blending eyeshadow. The enhanced clarity that magnifying mirrors offer allows users to look at every inch of their face and ensure everything is blended in just right. Additionally, magnifying mirrors allow users to zoom in on certain areas that may need extra attention, such as dark circles or blemishes. This feature makes it easier for users to ensure their entire face looks flawless before heading out the door. Ultimately, magnifying mirrors can help those who wear makeup to achieve the best possible look in their makeup routine.
Magnifying mirrors can also be used for other purposes beyond makeup application. They can help For example, theye with vision impairments see details that may not be visible when looking into regular mirrors. Additionally, magnifying mirrors are great tools for personal grooming, such as tweezing eyebrows or plucking hairs from the nose and ears. Furthermore, they're helpful when applying false eyelashes, as users can ensure they get the perfect fit on each eye without guessing whether it's placed correctly or not. All of these benefits make magnifying mirrors an absolute must-have for any beauty enthusiast who wants to look their best!