From boho chic to rocker glam, bandana hairstyles can instantly add a touch of personality and pizzazz to your look. Whether running errands around town or going out on the town with friends, wearing a bandana is the perfect way to up your style game without committing to an extreme cut or color change. Not only are they cute, versatile, and fun, but they also bring back memories of fashion years past – making them timeless too! In this blog post, we will explore five ways to incorporate a classic bandana into your hair routine – no matter which look you choose, you are sure bound to turn heads!
Quick and easy bandana hairstyles
From the classic headband braid to the more modern half-up, bandana hairstyles can be adapted to any occasion and season.
Try tying a bandana around your head with a loose knot in the front for an effortless, everyday style. You can also opt for a half-up, half-down look by tying the bandana at the nape of your neck and bringing it up around the crown of your head. To keep everything in place, secure it with an elastic or two.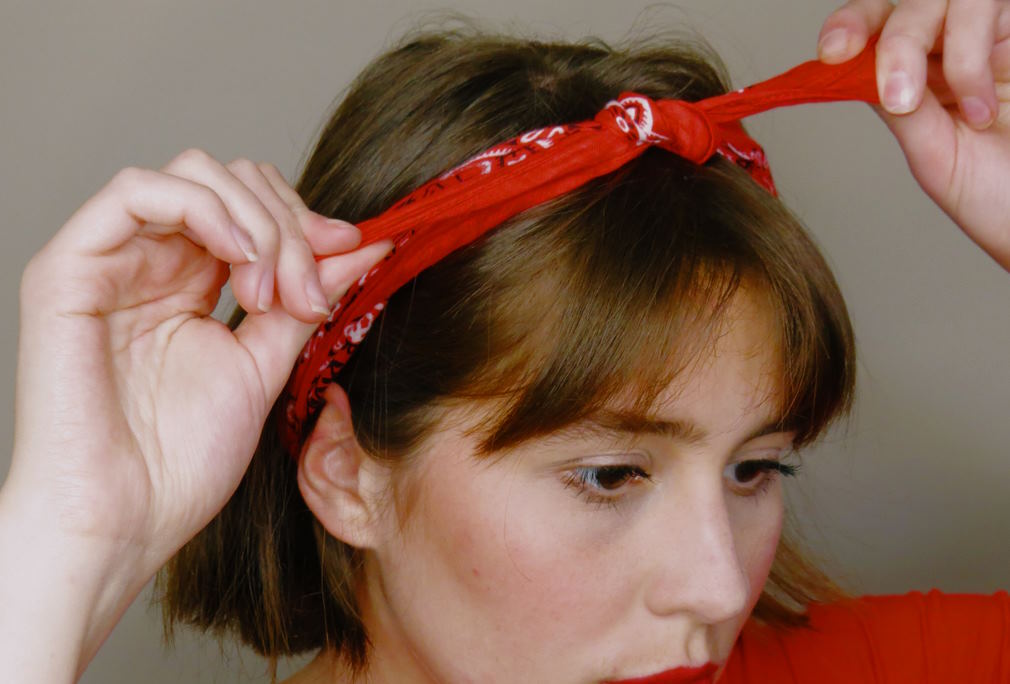 Are you feeling adventurous? Try creating a bright statement piece out of your bandana! Tie it into a bow on one side for an unexpected touch, or French braid the fabric along your hairline for a unique look.
If you're looking for an easy and fun way to dress up a low ponytail, try tying a bandana around your bun and fastening it with a couple of bobby pins. This creative style will add enough detail to make your everyday look stand out!
No matter how you wear it, there are countless ways to rock a bandana hairstyle. So go ahead and try it – you won't regret it! With practice, experimentation, and creativity, you'll surely find the perfect style that best fits your personality. Then, all that's left is to have fun and enjoy the compliments!
How to wear a bandana on your hair in creative and stylish ways?
There are many creative and stylish ways to wear a bandana on your hair. Here are some of the most popular looks:
The classic headband – Wrap the bandana around your forehead, tying it in a knot at the back of your head for a timeless look.
The half-up style – Fold the bandana in half onto itself and tie it at the back of your head with the two long ends hanging down.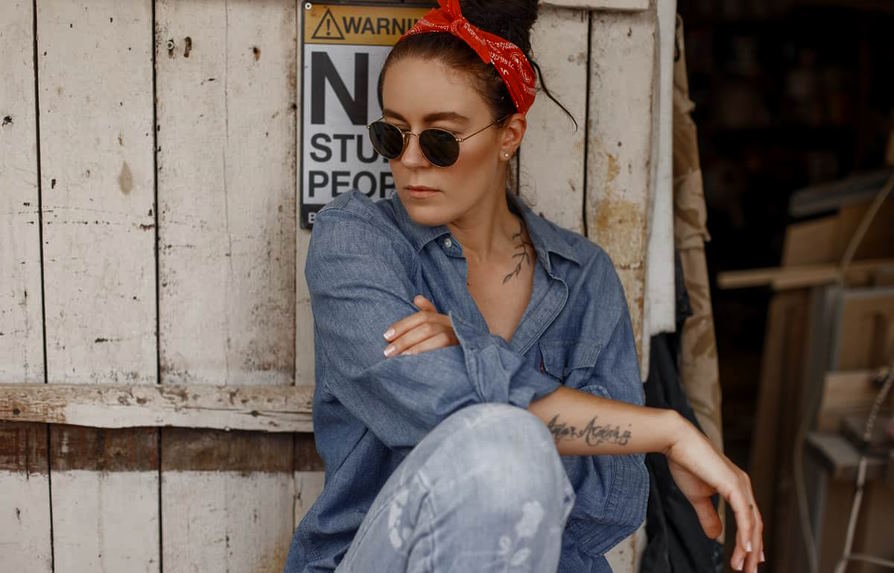 The topknot – Tie a bandanna into a tight knot on top of your head for an edgy look that will keep those pesky flyaway hairs out of your face all day long!
Boho chic – Gather some of your hair into a ponytail, then wrap the bandana around the base, tying it in a bow for an effortlessly cool style.
The pirate – Dampen the bandana slightly and tie it around your head with the two long ends on either side of your face for a swashbuckling look.
Scrunchie alternative – Tie the bandana into a tight knot and use it to secure your ponytail or bun instead of using an elastic scrunchie!
Statement accessory – Fold and twist the ends of the bandana until they form two loops then stick them through each loop to create a unique statement accessory that will add instant flair to any look!
Preppy style – Fold the bandana into a triangle and tie it in a knot at the back of your head with the two long ends hanging down for an instant preppy look.
No matter how you wear it, a bandana is always sure to add some extra style to any outfit! Try out these different looks and find one that suits you best. Have fun, stay safe, and rock on!