A picture-perfect sunset is an awe-inspiring beauty, and now you can wear it on your fingertips! Nail art has become a popular trend that shows off some gorgeous designs and colors. The vibrant hues of orange, yellow, pink and purple that light up the horizon during a beautiful sunset provide for great inspiration for dazzling sunsest nail art designs. So if you're looking for something fabulous and fancy to add to your next mani or pedi session, why not try out one of these colorful looks? Read on as we dive into inspiring ways to do sunset nails like a pro!
Sunset nails inspo: the perfect manicure
When it comes to creating the perfect manicure for a perfect evening, nothing quite measures up to sunset nails. With an array of vibrant colors and creative designs, this type of look is sure to make any night magical. So whether you're looking for something subtle or extravagant, there are plenty of options to choose from. Here we'll show you some stunning ideas that will have everyone gawking at your fabulous new nails!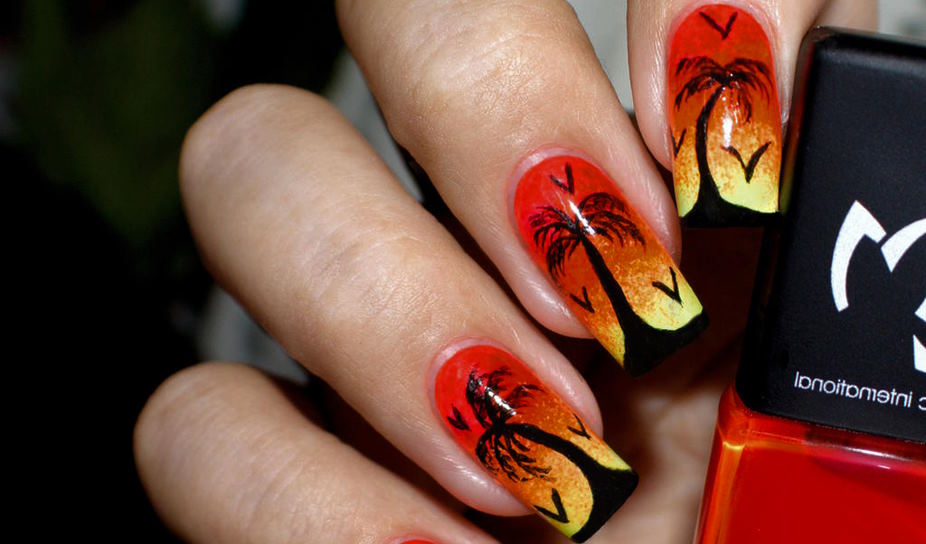 Start off with a light base color such as apricot or peach, then transition into vibrant hues like orange, pink and purple that blend seamlessly together. To finish the look, add metallic accents like gold or silver for some extra shimmer and sparkle. Finally, don't forget to add small details such as stars or crescent moons for an extra special touch.
If you're feeling a bit daring, try adding in some 3D elements like glitter or gems that stand out against the background of your sunset nails. You can also use lace fabric, feathers and string for unique designs that will leave everyone in awe!
No matter what type of sunset nail look you decide on, take your time when painting them – each one must look perfect. And of course, don't forget to get creative! With these ideas and tips, you're sure to have stunning sunset nails that will last all night long.
How to get the perfect at-home manicure inspired by sunsets
To achieve the perfect at-home manicure inspired by sunsets, you will need:
Base coat
Nail polish in shades of orange, yellow, and pink
Top coat
A steady hand!
Begin by prepping your nails with a base coat to protect them from damage. Next, choose three different shades of nail polish – one each in orange, yellow, and pink. Start with the lightest shade first and apply two coats. Allow for it to dry before applying the next shade. Repeat this step until all three colors have been applied. Finally, finish off with a top coat for added shine and protection. With a few simple steps, you now have beautiful sunset-inspired nails that you can confidently show off!
Remember to take time when painting each nail and take regular breaks. A steady hand is key to achieving a successful manicure at home. With practice, you can master the perfect sunset-inspired manicure in no time!